Jeep Grand Cherokee 2011-2016 OEM NEW CONTINENTAL Air Suspension Compressor Pump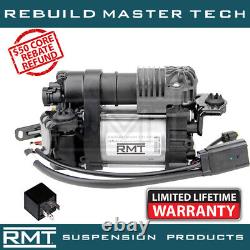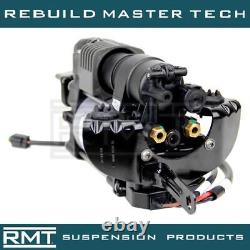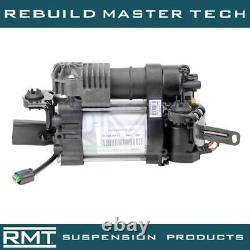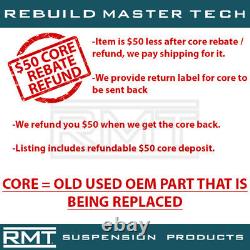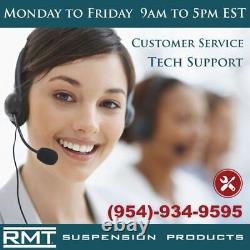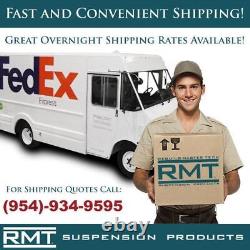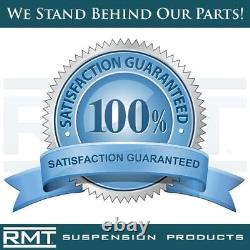 This product data sheet is originally written in English. This Listing includes the Suspension Compressor. The Suspension Compressor inflates or deflates the Air Spring Bags as needed. When the vehicle drops below factory height, the compressor turns on and fills the air bags. This is a NEW OEM CONTINENTAL Part. Every single component is NEW and NOT Remanufactured. The Most Common cause for a leak in the system are old leaky Air Struts or Air Springs.
(OEM) ORIGINAL EQUIPMENT # 68204387, 68232648AA, 68204730AC, 68041137AF, 68204730AB, 68041137AG, 4877128AF. Please make sure that the problem with your suspension is with your Original Part. Do not trust your safety to companies outside the U. Placing an Order Signifies that You Accept And Agree to Our Terms and Conditions. Unless a resale certificate is sent.
The resale certificate is subject to RMT's approval. Boxes: UPS is our preferred shipper for packages weighing over 2 pounds and they do not deliver to P. International buyers - please note. Except as set forth in 3. In the event that a product proves to be defective, RMT's sole obligation shall be, at its option, to repair or replace the product.
Upon inspection if the supposed defective part does not meet warrantable conditions and / or is in the 3. EXCLUSIONS the Customer will have the option of purchasing a new part and RMT. RMT shall send a part out from stock. Once the claimed defective RMT part arrives back at RMT's facility a full inspection will be conducted. No employee, agent, or representative of RMT has the authority to waive, alter, vary, or add to the terms hereof without the prior written approval of an officer of RMT.
The following products have time limited warranties. ALL CLAIMS MUST BE MADE BY THE CUSTOMER AND MAY NOT BE MADE BY ANY THIRD PARTY. ANY SUCH ATTEMPTED TRANSFER OR ASSIGNMENT SHALL BE NULL AND VOID. THE CUSTOMER AGREES TO TAKE FULL RESPONSIBILITY FOR ANY AND ALL LABOR COSTS.
THE PARTS, ESPECIALLY FOR COMPRESSORS! AFTER INSPECTION OF A PRODUCT, RMT DETERMINES, IN ITS SOLE DISCRETION, THAT IT IS NOT DEFECTIVE IN MATERIAL OR WORKMANSHIP. THIS INCLUDES BUT NOT LIMITED TO; 1. ANY FLUID THAT DOES NOT BELONG TO THE SYSTEM.
ANOTHER LEAK IN THE SYSTEM (LEAKING AIR BLADDERS, OR AIR LINES IN THE SYSTEM ARE LEAKING) IS CAUSING THE RMT PRODUCT TO FAIL CAUSING UNITS SUCH AS AN AIR SUSPENSION COMPRESSOR TO OVER WORK AND BURN OUT THE MOTOR. IMPROPER INSTALLATION OF THE PRODUCT. IMPROPER USE OF THE PART. NOT PROPERLY CONNECTING THE CONNECTORS, SUCH AS REVERSE POLARITY, WRONG PLUGS, AND AFTERMARKET PLUGS.
FUSES BEING BLOWN / BURNT OUT DUE TO NOT REPLACING THE RELAY. ANY INTERNAL OIL LEAK IN STRUT / SHOCK. ANY PART IN A PRODUCT OR ANY INGREDIENT CONTAINED IN A PRODUCT REQUIRES REPLACEMENT OR REPAIR THROUGH ROUTINE USAGE OR NORMAL WEAR AND TEAR. A PRODUCT IS NOT MAINTAINED OR USED IN ACCORDANCE WITH RMT'S APPLICABLE OPERATING AND/OR MAINTENANCE MANUALS, WHETHER BY THE CUSTOMER OR ANY THIRD PARTY.
A PRODUCT HAS BEEN SUBJECT TO MISUSE, MISAPPLICATION, NEGLIGENCE, NEGLECT (INCLUDING, BUT NOT LIMITED TO, IMPROPER MAINTENANCE OR STORAGE), ACCIDENT, CATASTROPHE, IMPROPER INSTALLATION, MODIFICATION, ADJUSTMENT, REPAIR OR LUBRICATION, WHETHER BY THE CUSTOMER OR ANY THIRD PARTY, WITHOUT THE PRIOR WRITTEN CONSENT OF RMT. MISUSE SHALL INCLUDE, BUT NOT BE LIMITED TO, DETERIORATION IN A PRODUCT DUE TO CHEMICAL ACTION AND WEAR CAUSED BY THE PRESENCE OF ABRASIVE MATERIALS. THE SYSTEM INTO WHICH THE PRODUCT BECOMES INCORPORATED IS NOT COMPATIBLE WITH THE PRODUCT, OR IT IS NOT FREE FROM CRITICAL SPEED OR TORSIONAL OR OTHER TYPE OF VIBRATION WITHIN THE SPECIFIED OPERATING RANGE, NO MATTER HOW INDUCED; OR. PRODUCT WAS INSTALLED BY ANY PERSON WHO IS NOT AN ASE CERTFIFIED MECHANIC. (a) THE RELAY HAS TO BE NEW AND UNUSED. (b) THE SYSTEM HAS TO BE ABSOLUTELY SEALED (NOT LEAKING). (c) THE AIR INTAKE HOSE MUST NOT BE LEAKING OR HAVE A BAD O-RING OR ANY OTHER DEFECTIVE COMPONENT. (d) DO NOT USE ANY OTHER ELECTRICAL PLUG FOR THE PARTS EXCEPT THE ONE FROM YOUR CAR. (e) ALWAYS MAKE SURE THAT THE COMPRESSOR IS NOT RUNNING TOO LONG. MORE THAN TWO (2) MINUTES OF RUNTIME IS A SIGN OF OVER WORKING THE COMPRESSOR, RISKING IT TO BURN OUT. 8AM to 6PM EST Monday-Friday. Great Service & Parts Quality Guaranteed!
If the Customer is located outside the Continental 48 states, including the sta. Spring, Springs, Bag, Bags, Shock, Shocks.