2x Front Suspension Struts + 2x Rear Air Spring Bags Fit Jeep Grand Cherokee WK2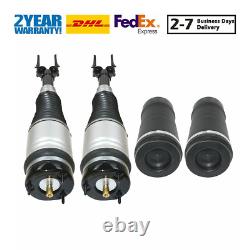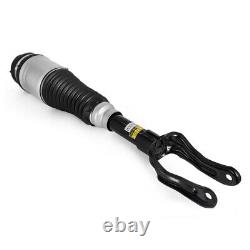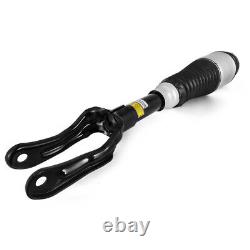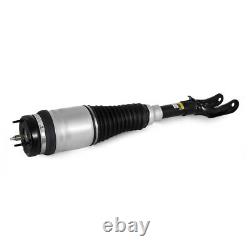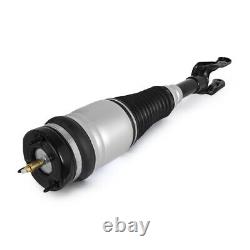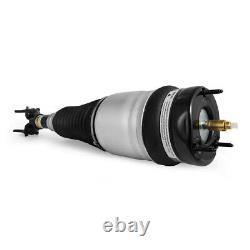 Fit Jeep Grand Cherokee WK2 Front Air Suspension Struts + Rear Air Spring Bags. 2X Front Struts (Right and Left) 2X Rear Air Spring Bags (Right and Left). We reused OE shock to maintain OE active damping functionality. We rebuild this strut with new air spring bladder, new O-ring seal, new connectors, new CNC-machined aluminium upper and lower piston, wiring harness, air fittings, dust baffles and aluminium cans. We only use OE shock that passed the dyno test. We guarantee you will have a smooth and comfortable ride. Reference OEM Number: 68029902AE, 68080194AB, 68059904AD, 68231882AA, 68231884AA, 68231886AA. 68059904AB, 68059904AC, 68029902AB, 68029902AC, 68029902AD, 68029903AE. 68080195AB, 68059905AD, 68231883AA, 68231885AA, 68231887AA, 68029903AC. 68029903AD, 68059905AB, 68059905AC 68029912AE 68029911AB 68029912AC 68029912AD. Shock Absorber Mounting Type:Bottom Fork 2. Spring Design:Air Spring 3. Shock Absorber Type:Gas Pressure 4. Fitting Position:Front Axle Right 5. Spring Type:for pneumatic suspension vehicles. Advantage Advantage 1: Made with OE Components Advantage 2: Rigorously Dyno & Road Tested.
Please message us your VIN number if you need to confirm if it is the right part for your vehicle. Our car parts expert will be there to assist you.
GRAND CHEROKEE IV (WK, WK2) 3.0 CRD V6 4x4. GRAND CHEROKEE IV (WK, WK2) 3.6 V6 4x4.
GRAND CHEROKEE IV (WK, WK2) 3.6 V6 FlexFuel 4x4. GRAND CHEROKEE IV (WK, WK2) 3.6 VVT 4x4.
GRAND CHEROKEE IV (WK, WK2) 5.7 V8 4x4. GRAND CHEROKEE IV (WK, WK2) 6.4 SRT8 4x4.
Your physical address is required. Please allow us have more time to handle your case, and please trust us that we will provide the perfect solution for you.
We committed to provide good quality products to all our customers. M PDT (Monday to Friday), without Return Authorization Number, we couldn't identified your return. We aim to provide the high quality auto parts and accessories, but some rare cases happened.
1 If the item fails after installation. If instructions are not available the work should be performed by a licensed mechanic. 2 If we send you the wrong parts.
You may pay a deposit and have a replacement item sent in advance. We are here to help with any questions or problems you may have.
During the working hours, we will reply all your messages promptly. We are off on the weekend, messaged we got on the weekend will be replied on coming Monday. Please do NOT leave negative or neutral feedback without asking for help. We aim to provide Top Level Customer Service, we will try our best to solve the problem for you.